STOTT PILATES® Education
Experienced, new, and aspiring instructors who desire to fulfill their personal, physical and intellectual objectives as they pursue a career path in fitness can attend the internationally renowned and respected STOTT PILATES® Education at pillarPERFORMANCE, a STOTT PILATES® Hosting Center in Encinitas, CA.
Chau Pham-Kid, a STOTT PILATES® Lead Instructor Trainer extends her instruction of the full certification programs and over 150 Merrithew™ continuing education workshops for all new, experienced and aspiring instructors and trainers living and/or visiting Encinitas and the San Diego area.
Join Chau in the city where she begin her STOTT PILATES® education, instruction and career.
Chau, also, a KINETIC CHAIN® Education Master Instructor Trainer offers services for education training and private instruction at your facility.
Submit Course Application to Register
Practical Exam Review for STOTT PILATES® Certification:
A 'Mock' Practical Exam allows students to receive feedback of the performance and to discuss any areas for additional preparation.
Written Exam Review for STOTT PILATES® Certification:
A 'Mock' Written Exam allows students to review and discuss answers of the 'Mock' questions.
STOTT PILATES® Certification Exam Schedule:
Complete private review hour(s) to reinstate eligibility if the examination is not completed within six (6) months upon completion of the certification training course.  The reinstatement is valid for 60 days.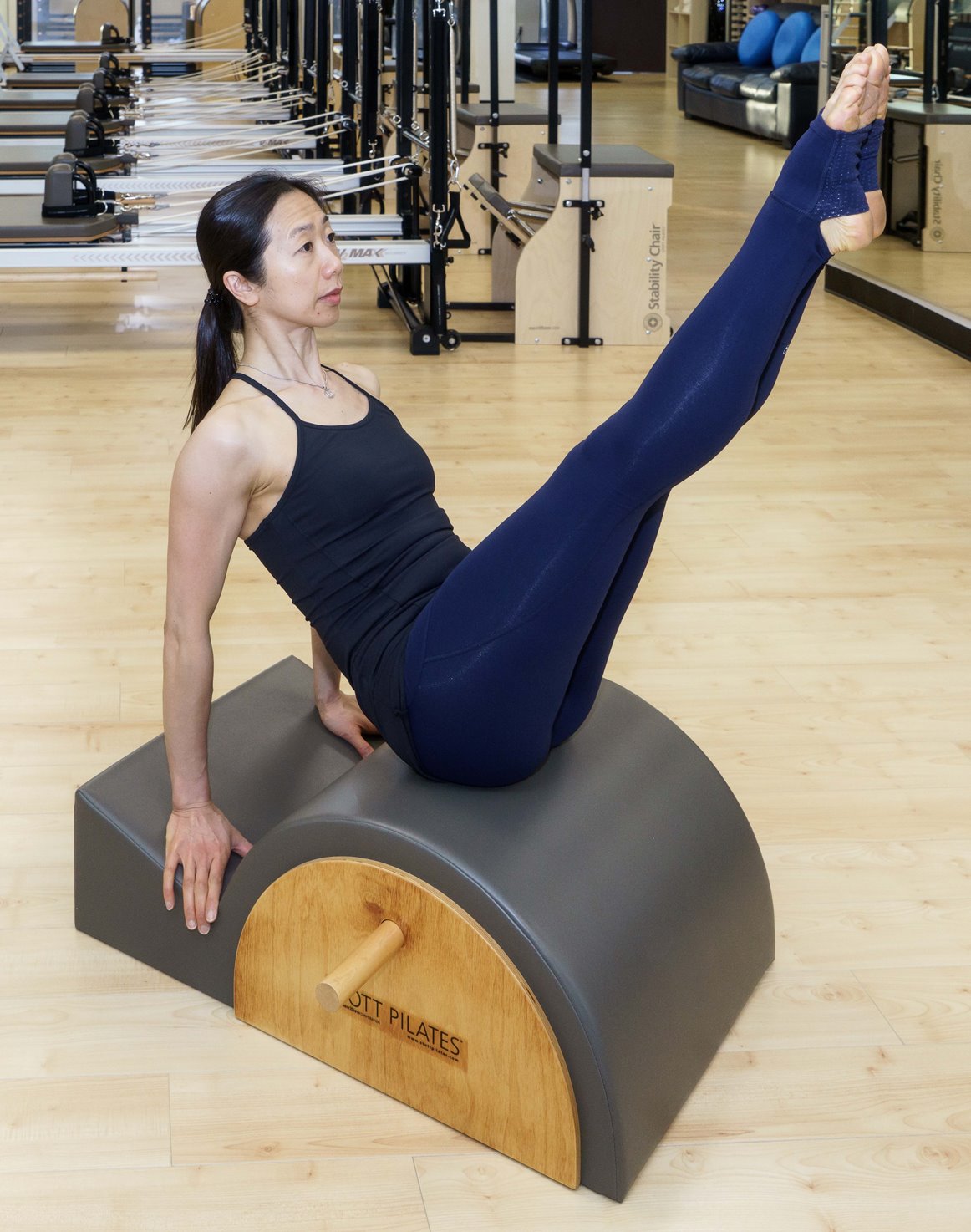 Contact Lead STOTT PILATES® Instructor Trainer directly to schedule the date(s) and time(s) to complete the STOTT PILATES® Certification Exam:
Chau Pham-Kid  
Or call 888.838.3664, ext 12.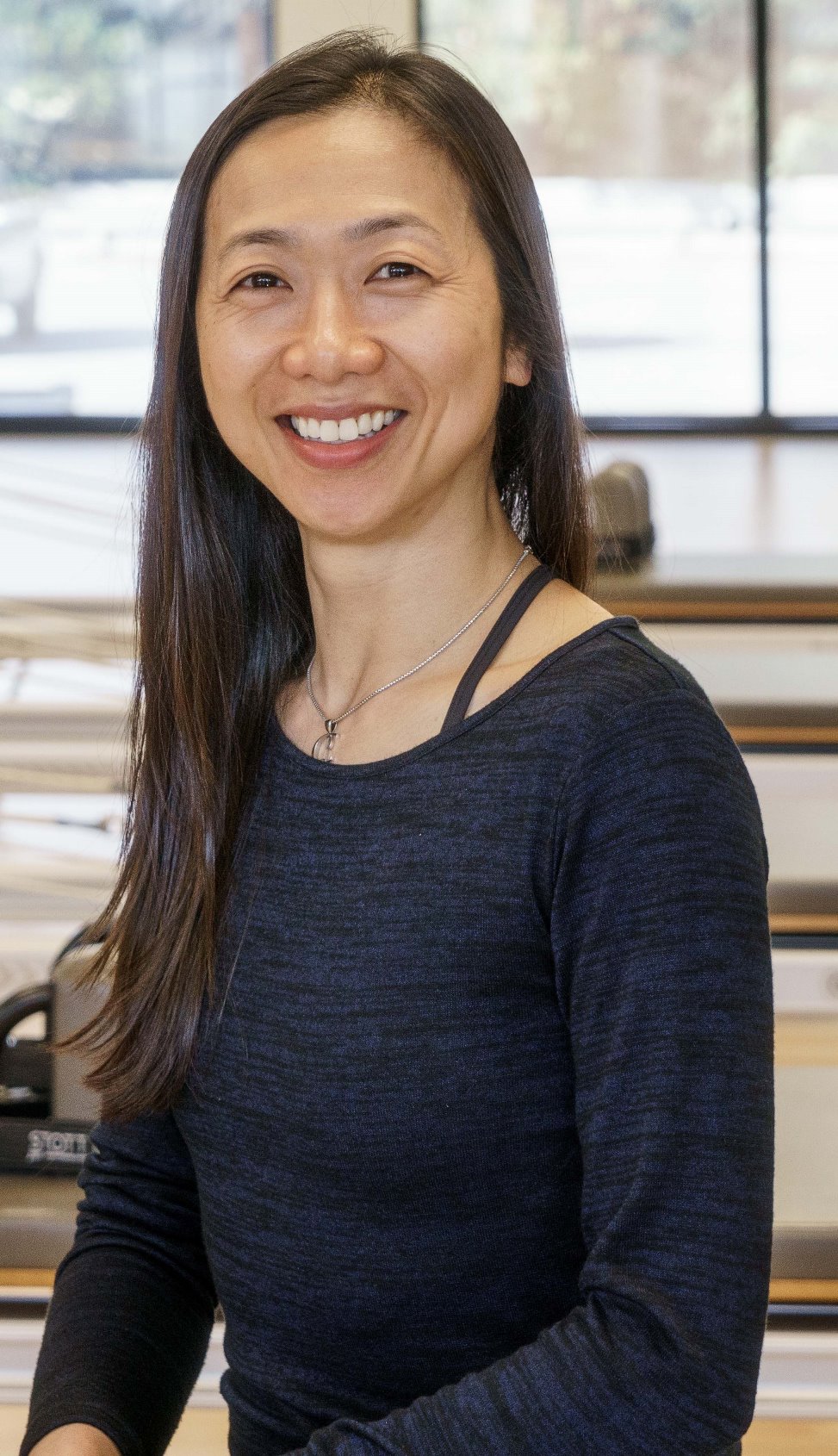 Chau Pham-Kid
Chau advocates the concept that proper fitness training is a lifestyle investment that benefits one currently and for the future.
After earning her Bachelor of Science and Master of Science degrees in Engineering from the University of Tennessee, Chau balanced a full-time Engineering position for over 10 years while training to become Yoga and Pilates Instructor.
Chau fulfilled education and instruction experience requirements to be a STOTT PILATES® Fully Certified Instructor Trainer in 2006.  She was awarded the designation of a STOTT PILATES® Lead Instructor Trainer in 2014 for outstanding performance in education, mentorship and professional performance.  Chau focused her efforts to become a STOTT PILATES® Instructor Trainer as she takes tremendous pride in being instrumental to the growth and guidance of new and experienced instructors while sharing her experiences from instructing STOTT PILATES® education throughout North America, South America and Europe.
STOTT PILATES® INTENSIVE MAT-PLUS™ (IMP)
Instructor – Chau Pham-Kid, Lead STOTT PILATES Instructor
Solana Beach Location
IMP Cost: $899.00* / IMP & AM: $1,000.00*
Sep 26-27: Thu, Fri 2:00pm – 7:30pm
Sep 28-29: Sat, Sun 9:00am – 2:30pm
Oct 3-4: Thu, Fri 2:00pm – 7:30pm
Oct 5-6: Sat, Sun 8:00am – 1:30pm
*Fee valid for Sep/Oct 2019 Registration Schedule Only
This course is a 40 hours course, which is conducted over 2 weeks or 3 weekends. The course consists of eight sessions and attendance is required for all eight sessions. Upon completion of the course, one has the foundation and skills to develop effective group and personal STOTT PILATES® Matwork programs. One will have the knowledge to design and lead the Level 1 (Essential and Intermediate) STOTT PILATES® Matwork repertoire, integrating small equipment to add variety and meet the specific needs of the clients.
COURSE SUMMARY
• The STOTT PILATES® Five Basic Principles
• Essential, Intermediate, Power workouts
• Flex-Band, Fitness Circle and Arc Barrel variations
• Effective communication and observational skills
• Verbal cueing and imagery for performance enhancement and client motivation
• Theory and practice of postural analysis
• 63 exercises plus modifications for specific body types, postural issues and conditions
• How to incorporate resistance equipment to support and intensify exercises
• Exercise layering related to effective program design
• Workout composition for personal and group training
REQUIREMENTS OF CERTIFICATION
• Total: Minimum of 95 hours
• 40 hours of instruction and supervised teaching
• Minimum of 10 hours of observation
• Minimum of 30 hours of physical review
• Minimum of 15 hours of practice teaching
• Pass Written and Practical Examination
CONTINUING EDUCATION CREDITS EARNED
• STOTT PILATES®: 4.0
• ACE®: 4.0
• PMA®: 40
Required Education materials are not included in the fee. However, materials (manuals, DVDs, small equipment & props) are available for purchase at pillarPERFORMANCE.